ARTember Event at Ironhorse Park, September 29 and 30, 2012.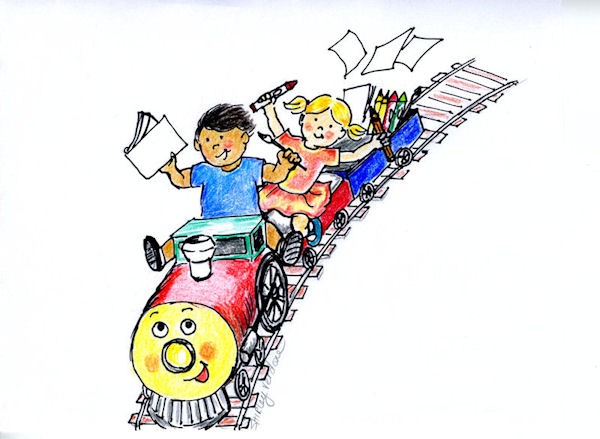 ARTember was a great success. Here is a summary of what took place.


The program
Iron Horse Park and the Alberta Model Engineering Society participated in the ARTember events on Saturday September 29 and Sunday September 30, 2012. Between the hours of 11AM and 4PM the Alberta Model Engineering Society and Iron Horse Park hosted FREE train journeys for all. In addition to the ARTember participation, these free journeys were also being hosted in thanks to the citizens of Airdrie and visitors from surrounding communities who have supported us over the years. Here are some of the activities which were hosted at the park:

Saturday September 29, 2012:


Free journeys to the public between 11AM and 4 PM.
Saturday was also designated as our "Steam Day". On that day we encouraged our members to bring and operate their steam locomotives.Five steam locos operated throughout the day and another four were on static display for the public to see.
We also exhibited a set of stationary steam engines. These are small and very artistic, working replicas of steam engines of days gone by and are quite rare to see. All of the models displayed were hand crafted by some of our members


Sunday September 30, 2012:


As was the case on the previous day, free journeys were available 11AM to 4PM.


On Both Days:


Throughout the day we had tables set up in the station where children (of all ages) were encouraged to make original railway theme drawings or ones which reflect their experience at the park. A coloring activity was also available and proved to be a favorite with most participants. Resulting art pieces were entered into a draw where 4 submissions were randomly selected. Winners of the random selected were contacted and prizes awarded.


Some photos from the event can be seen in our Image Gallery

The Artwork
Here is a sample of some of the 90+ art works which was submitted over the two days. The works obviously reflects the varied age and abilities of the wonderful folks who participated but fun was had by all:


A Huge Thank You
We would like to thank all of the members and volunteers who provided their time and effort to make ARTember 2012 at Iron Horse Park a HUGE success.

The Alberta Model Engineering Society / Iron Horse Park.